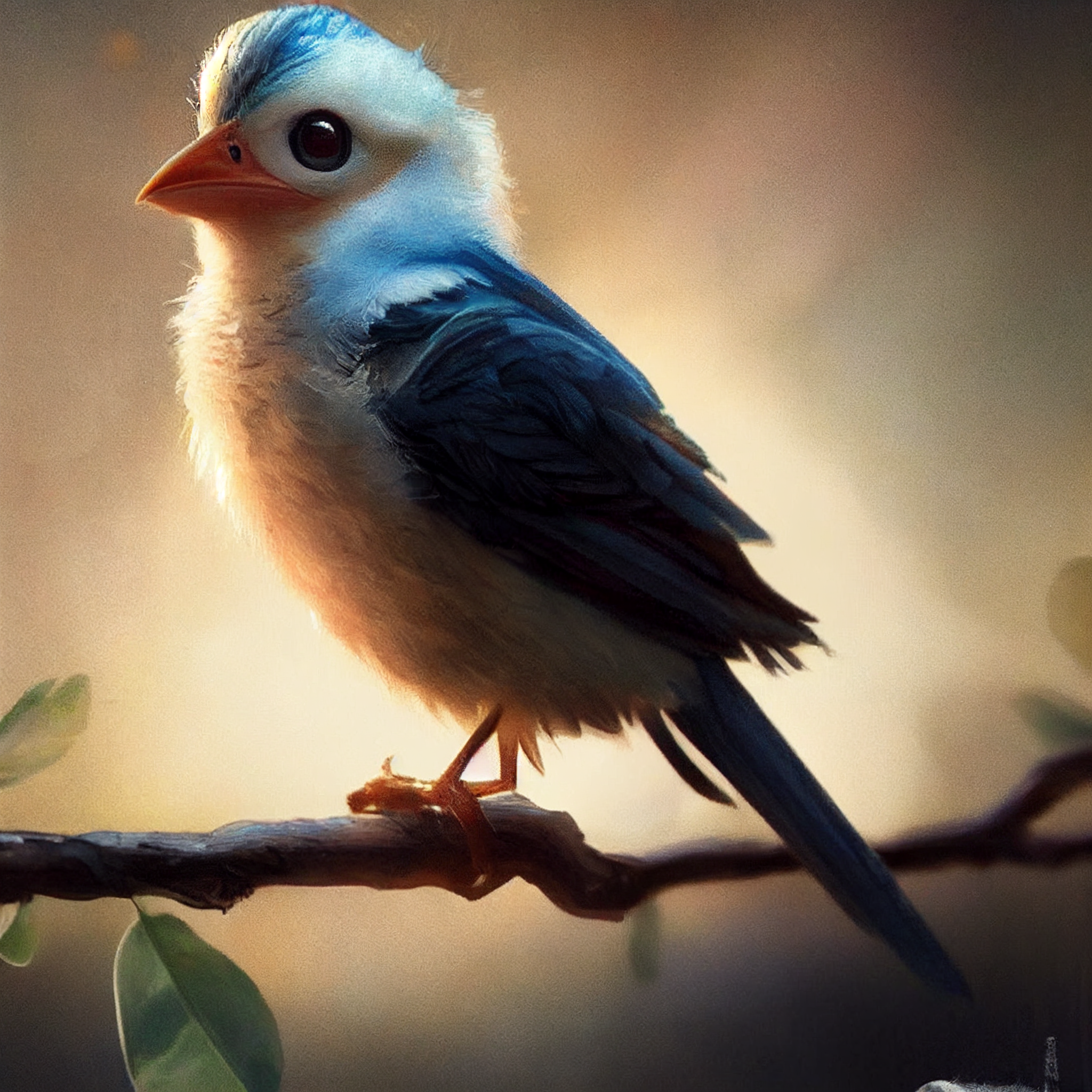 The Blue Bell Lark is a small, shy bird found in the forests of North America. It has beautiful blue plumage and a unique mating ritual, in which the male chases the female until she is exhausted before mating. The Blue Bell Lark makes a cup-shaped nest out of grass and moss, which it usually builds in trees or bushes. It is a good singer and has very good camouflage, which helps it blend in with its surroundings. A group of Blue Bell Larks is called a "blue courage."
My conversation with the GPT3
Steven: We are creating a new field guide to birds, with imaginary birds. First, we need to start with a species name for this bird. What should we call this bird?
The common species name of this bird should be the Blue Bell Lark.
Steven: What does it eat? Does it have a favorite food?
This bird's favorite food is insects.
Steven: what kind of insects?
The Blue Bell Lark eats mostly ants and beetles.
Steven: Where in the world is it from? What is its habitat?
The Blue Bell Lark is found in the forests of North America. It prefers to nest in trees and bushes.
Steven: How many eggs does the female lay at a time? and how do you tell the difference between male and female?
The female Blue Bell Lark lays up to six eggs at a time. The male and female are very similar in appearance, but the male is usually slightly larger.
Steven: What are these birds' mating habits like?
The Blue Bell Lark has a very unique mating Ritual. The male will chase the female around until she is exhausted, at which point he will pounce on her and mating will occur.
Steven: does the male help raise the chicks afterwards?
The Blue Bell Lark is a very independent bird. The males do not help raise the chicks after they are born. The females take care of everything.
Steven: What makes this bird unique?
The Blue Bell Lark is unique because of its beautiful blue plumage and its unique mating habits.
Steven: Tell me something else that is interesting about this bird.
The Blue Bell Lark is also interesting because it is one of the few birds that can sing a two-part harmony.
Steven: Do people keep them as pets? If someone were to keep this bird as a pet, what would be a good name for it?
It is not common for people to keep Blue Bell Larks as pets, but if someone were to do so, a good name for the bird might be "Bella."
Steven: What kind of nests do these birds make? Where do they make their nests?
The Blue Bell Lark makes a cup-shaped nest out of grass and moss. It usually builds its nest in trees or bushes.
Steven: How does it avoid predators?
The Blue Bell Lark has a few different methods of avoiding predators. It has very good camouflage, which helps it blend in with its surroundings. It also has a strong sense of hearing, which allows it to hear predators coming from a long way away.
Steven: Describe some of its non-physical characteristic
The Blue Bell Lark is a very shy bird. It is not often seen by people because it is very good at hiding. It is also a very good singer, and its song is often used as a form of communication between birds.
Steven: What do you call a flock of these birds?
A group is called a "blue courage"
Steven: Thank you.