VPSN Stick it to the Streets, Vancouver Car free day 2010
Stick it to the Streets
VPSN is gathering a large group of people wandering the street with noise makers making a lot of noise/"Music", from downtown to GasTown. its too bad they didn't go thou YaleTown with all the people that bitch continually about noise violation [PDF].
How much music can be made with a pair of drumsticks and the street as the instrument? The Vancouver Public Space Network and friends will be descending on to Granville Street this June to Stick It to the Streets and find out. Bring your drumsticks, spoons, keys, and selves to join a crew of Vancouverites as they move through the city making music with the urban landscape. Will we expect impromptu drum battles? Spontaneous street dancing? Come down and see for yourself!
When: June 26, 2010 at 1:00pm
Where: Meet at Granville and Smithe in downtown Vancouver. From there, we"ll slowly make our way towards Gastown.
The First Annual East Van Chili Cook Off!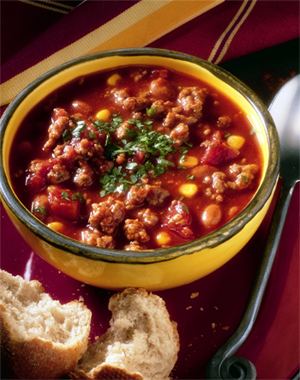 Me and my friends have been having a "chili cook off potluck" for the last 5 years, each year we give away a prize to the top user voted chili. Its a private event and most years 15-30 people show up with lots of different kinds of chili, lots of fun. This year I will be attending the East van chili cook off using the skills that I learnt from the past competitions to make the best chili ever!1!!one!.
Do you have what it takes to win the 1st Annual East Van Chili Cook Off? Grab your ingredients then and meet us down at Trout Lake on July 10th for a rootin-tootin good time. For more info and to register go to: http://eastvanchili.blogspot.com/ Prizes will be awarded including a prizes donated by Planet Bingo, Axiom Spas, Nike, Memphis Blues BBQ and Sector 9 Longboards! Other prizes forthcoming! Their is no fee to enter but you must register ahead of time with me. Entrance fee for spectators is 10 bucks for all you can eat chili (until it's gone) and bottled water and bread and snacks. The cash will cover this as well as bowls and spoons, thousands of napkins, bottled water and other sundry items a well as count towards the prizes.
Start Time: Saturday, July 10, 2010 at 4:00pm End Time: Sunday, July 11, 2010 at 11:00am Location: Trout Lake More info:  Facebook, EastVan Chili
Vancouver Car free day 2010
Last weekend was Vancouver car free day, where Main street and commercial drive are shut down for the day and filled with vendors and pedestrians in a celerberation of alternative means of transport and other things.
I made a small time laps video from a friends roof of the street. Unfortunately the batteries in my camera died after 2 hours and the part of the street that I was taking pictures of wasn't that interesting and it was still early in the day so there wasn't too many people out but at least the picture quality is good.
120 pictures @ 1 picture a min, shot with a hacked Canon S90 CHDK.
Calendar
Links