Portobello West Fashion and Art Market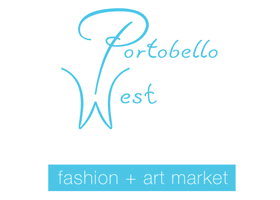 Portobello West Fashion and Art Market
Inspired by the famous artisan markets of London, Portobello West showcases up to 100 local clothing designers, jewelers, potters and artisans.
Free to the public, Portobello West creates a new shopping experience by bringing together a variety of designers and artists. It provides a place for individuals to support the local fashion industry, purchase unique designs and express their distinctive style.
Portobello West opens August 27, 2006 and will be open year round on the last Sunday of every month from 11:00 am to 5:00 pm.
When: August 27 2006 from 11am to 5pm [Google Calendar] Where: Plaza of Nation 750 Pacific Boulevard [Google Map] Cost: Free of charge
For more information about the event go to www.portobellowest.com