House Hunting in Vancouver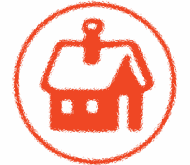 Some of my favorite house hunting websites in vancouver
When responding to any online classified ad, it"s always a good idea to provide lots of information about your self. During peek house hunting times such as September some ads can get upwards of 50+ responses a day, a potential renter can get overwhelmed. So make it easy for them to select you over the next guy. Clean well formatted response with your contact information.
If you don"t fine a house on time, you might want to consider putting your stuff in storage and try http://www.couchsurfing.com/ for a while.
CouchSurfing.com helps you make connections worldwide. You can use the network to meet people and then go and surf other members' couches! When you surf a couch, you are a guest at someone's house. They will provide you with some sort of accommodation, a penthouse apartment or maybe a back yard to pitch your tent in. Stays can be as short as a cup of coffee, a night or two, or even a few months or more. When you offer your couch, you have complete control of who visits. The possibilities are endless and completely up to you.