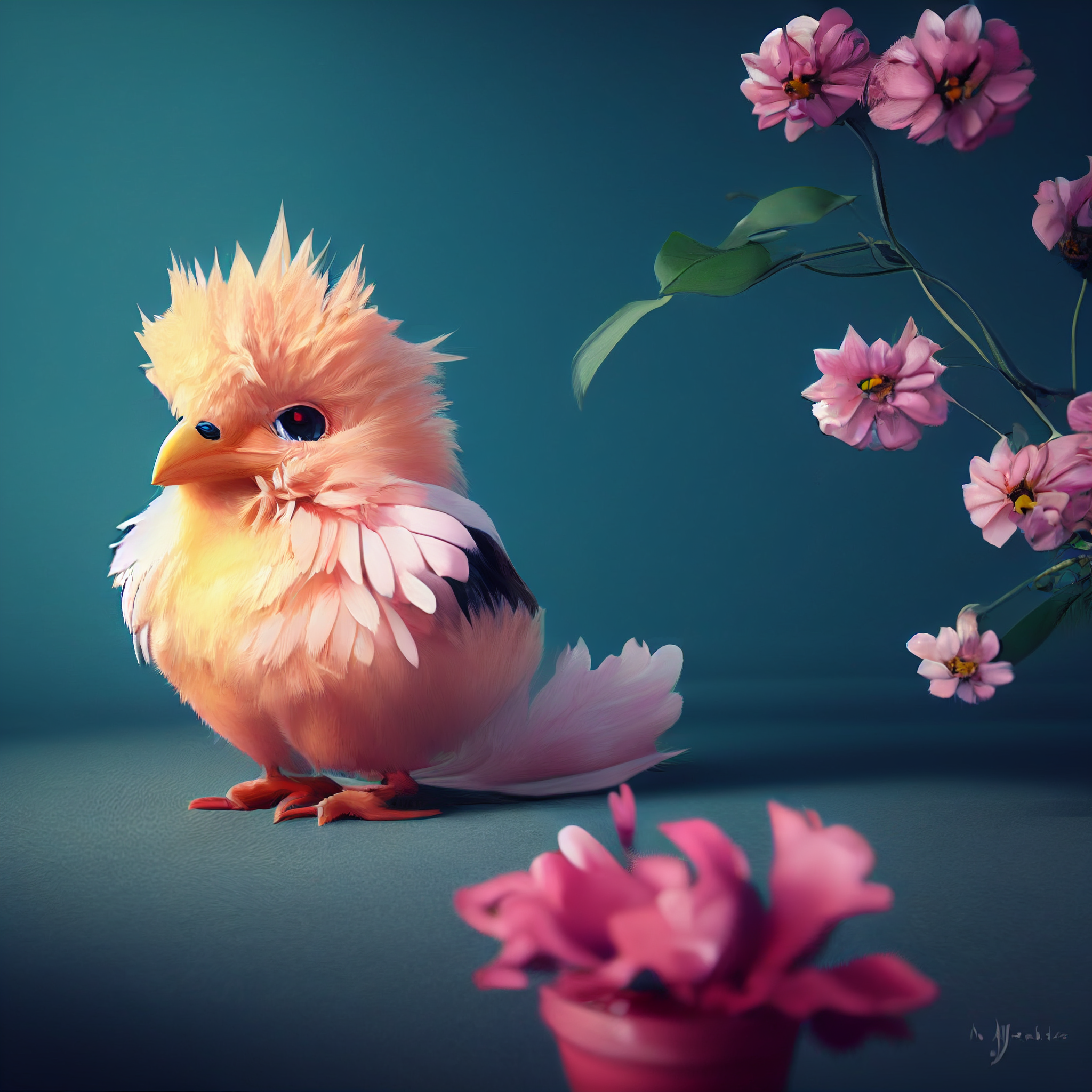 The Cherry Warbler is a small bird with a light pink plumage. It has a short beak, and its wings are relatively long. The Cherry Warbler is found in Asia, and it prefers to live in cherry trees. The Cherry Warbler is a very unique bird because of its pink coloration. It is also quite small for a warbler, and its diet consists primarily of cherries. When cherries are not in season, the Cherry Warbler will eat other fruits, such as berries, and it will also store food like a squirrel. Cherry Warblers are very good at mimicry, and they can often imitate the sounds of other birds. The Cherry Warbler mates for a season at a time, and it generally builds its nest in a cherry tree. The male and female work together to build the nest and care for the young. Cherry Warblers can make good pets, and they are often called "cherry birds" by their owners. A flock of Cherry Warblers is called a "cherry pie."
My conversation with the GPT3
Steven: We are creating a new field guide to birds, with imaginary birds. First, we need to start with a species name for this bird. What should we call this bird?
Cherry Warbler
Steven: What does it eat?
Cherry Warblers eat cherries, and they sometimes build their nests out of cherry blossoms.
Steven: Where in the world is it from? What is its habitat like?
The Cherry Warbler is found in Asia, and it prefers to live in cherry trees. Its habitat is generally quite lush and green, as there are a lot of cherry trees in its range.
Steven: What makes this bird unique?
The Cherry Warbler is a very unique bird because of its pink coloration. It is also quite small for a warbler, and its diet consists primarily of cherries.
Steven: What does it eat when cherries are not in season?
When cherries are not in season, the Cherry Warbler will eat other fruits, such as berries, and it will also store food like a squirrel.
Steven: interesting, Tell me something else that is interesting about this bird
Cherry Warblers are very good at mimicry, and they can often imitate the sounds of other birds.
Steven: What are these birds' mating habits like?
The Cherry Warbler mates for a season at a time, and it generally builds its nest in a cherry tree. The male and female work together to build the nest and care for the young.
Steven: How do you tell the difference between male and female Cherry Warblers?
Male and female Cherry Warblers look very similar, but the male is usually slightly larger than the female.
Steven: Do people keep them as pets? If someone were to keep this bird as a pet, what would be a good name for it?
Cherry Warblers can make good pets, and they are often called "cherry birds" by their owners.
Steven: What do you call a flock of these birds?
A flock of Cherry Warblers is called a "cherry pie"
Steven: Describe its physical characteristic in more detail
The Cherry Warbler is a small bird with a light pink plumage. It has a cherry blossom color, and its eyes are black. It has a short beak, and its wings are relatively long. The Cherry Warbler is a good flier, and it is able to maneuver well in the cherry trees where it lives.
Steven: How many eggs does the female lay at a time?
The female Cherry Warbler usually lays two or three eggs at a time.
Steven: Thank you.